[This post is an excerpt from our new eBook: Branding: Much More Than A Logo. It's Your Northstar! Download here. Prefer podcast? Click here.]
Whether you like it or not, your brand is defined and refined with each brand interaction. Every person, product, place, and issue projects a brand. This reputation—real and perceived—determines your fate.
Reputation hinges on trust. Trust grows from character, consistency, quality, and credibility.
Personal brands get you hired, fired, followed and admired. Organizations win or lose talent and customers, receive accolades or animosity, attract regulation or ease oversight. Issues get twisted, undermined, persecuted or inspire, mobilize and thrive. Products get shared, rated, reviewed and followed by fans and fanatics. Services charge premium pricing or fall into the commodity, soon-to-be automated bin.
Brands or reputation drives all of it, for better or worse.
A brand must be authentic and important to both employees and customers. This means being consistent with your business purpose and values.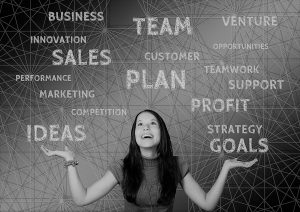 An effective brand is easily identifiable in every action. It is apparent even without the brand name or logo appearing within a given engagement.
Every touch point imaginable defines brand. Client service, employee onboarding, content development, marketing, culture building—all decisions, actions and communications—must match and be cohesive.
What's An Effective Brand?
A commitment to provide a specific experience to all audiences
Simplifies the purchasing process
Removes risk from complex buying
Bridges functional with emotional
Portrays an expectation of experience
Why Bother Branding?
Without unwavering commitment to a unifying brand and strategic marketing plan, we risk diluting our efforts, overspending, and not tying our efforts to measurable ROI. To protect against this, we must agree on what our brand stands for and a marketing roadmap with highest-value actions, timeframes and metrics.
Brand Stakeholders
The purpose of defining a new brand (or reconstituting existing brands) is to ensure all we do, say, and show reflects the whole of our offer and experience. This prevents confusion. It builds trust with stakeholders your brand needs.
If you prefer to read Branding: Much More Than A Logo. It's Your Northstar! Download here. Prefer podcast to listen to it? Click here. You access easy-to-read, easy-to-implement guideposts to check your brand alignment or develop your brand from the ground up.