Why Hire Us?
Our client experiences speak volumes.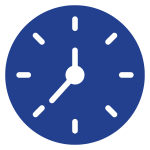 Time is scarce. We deliver what you need, when you need it. We apply decades of experience working across nearly every industry. Our experience and expertise reduce time for you. Get a sense of how we think and interact. In this episode of our podcast, our agency principal Karl Robe discusses business culture with Jetco Delivery CEO Brian Feilkow.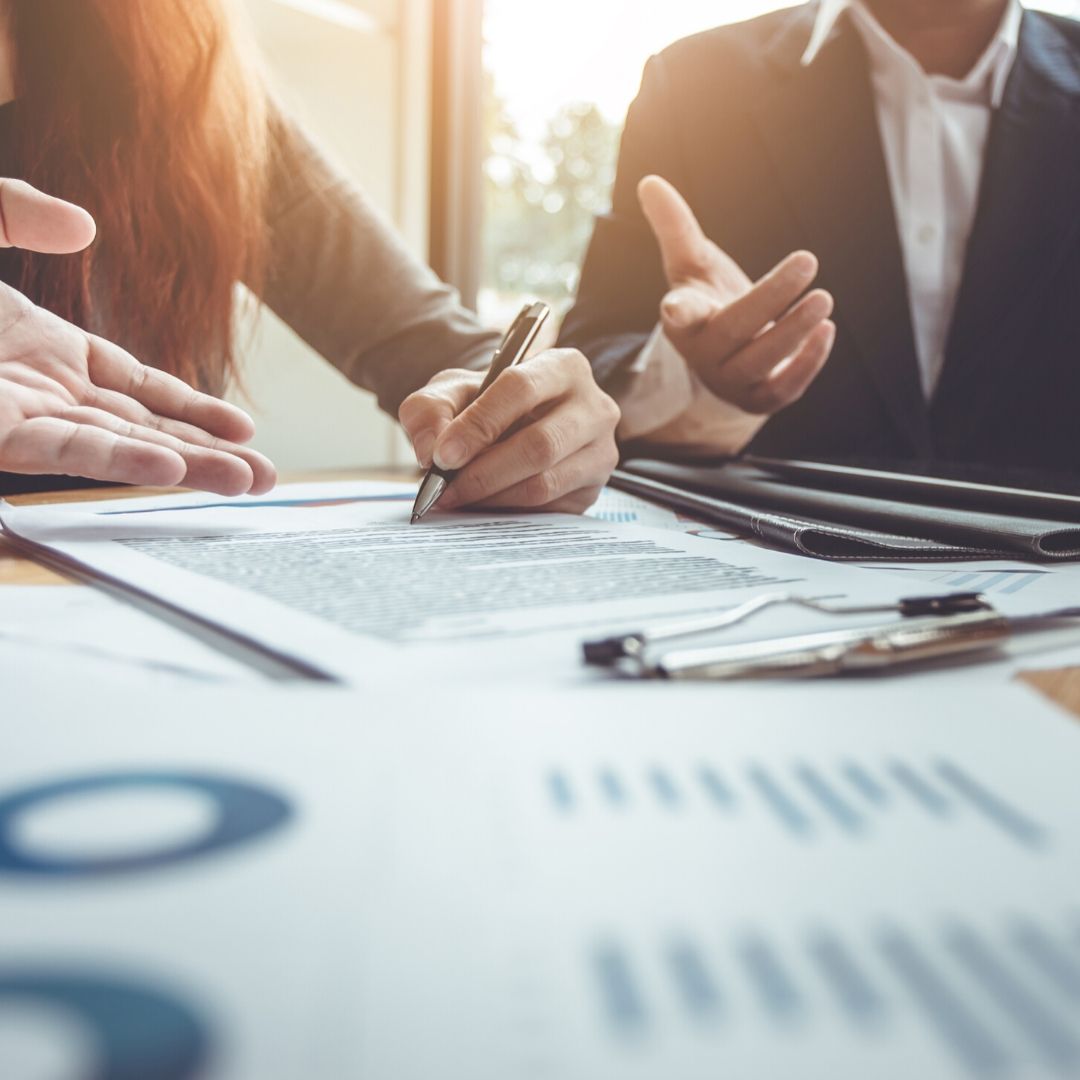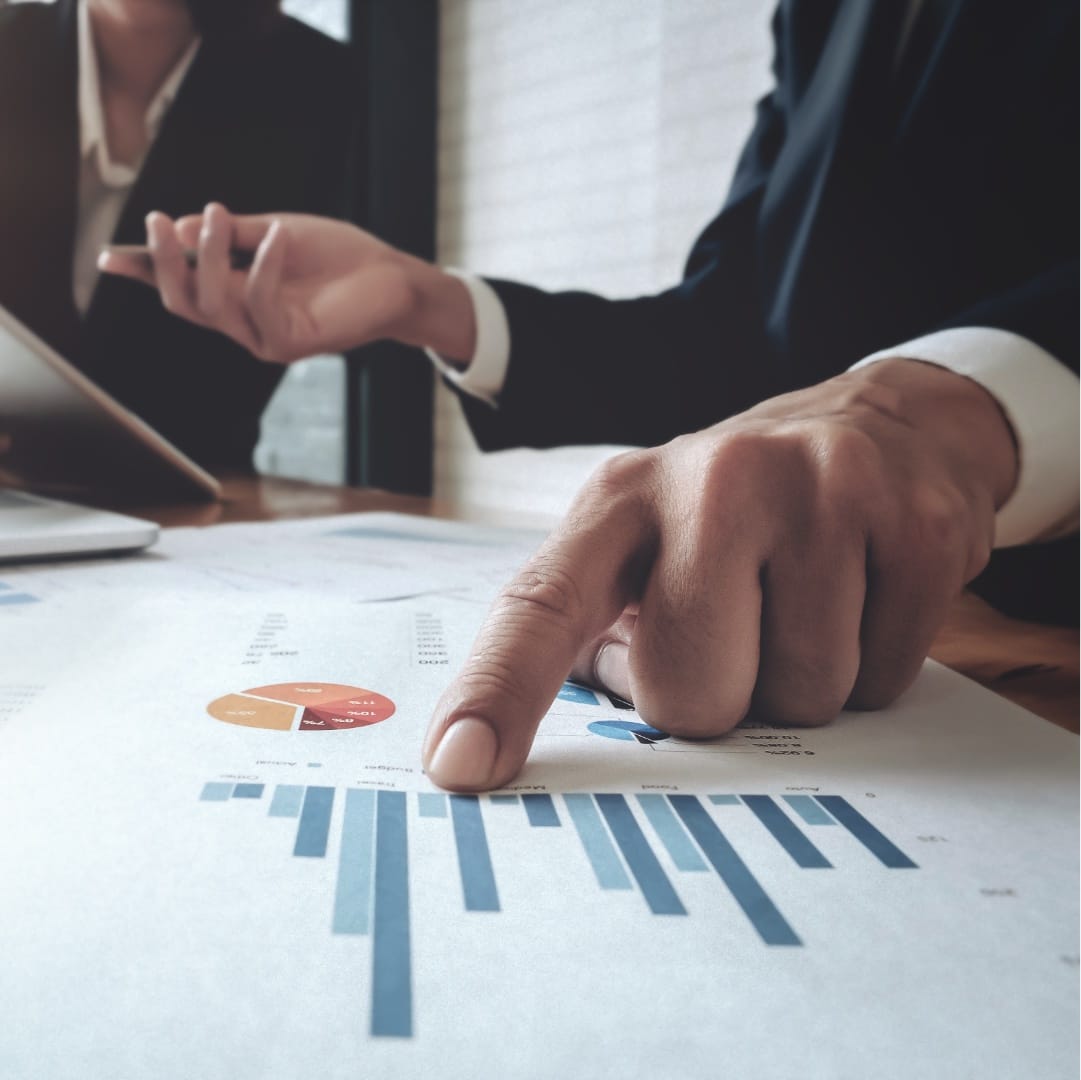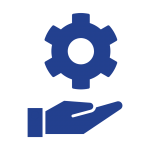 Karl James & Company, offers full communications and marketing services. From market research, brand and message creation, creative services, public relations, leadership and corporate communications, digital marketing, social media, and lobbying to advertising, writing services, event management and video marketing.
"On numerous occasions, Karl James & Company came through every time with well-crafted, creative campaigns. Their experience and expertise were extremely helpful navigating treacherous situations. In each case, when preparing for the worst and hoping for the best, their guidance and input resulted in positive outcomes. I highly recommend this firm for all your communication and marketing needs!"
"The Karl James & Company PR + Marketing team put together a unique SEO & PPC customer outreach solution that generated awareness & leads."
"Other creative agencies in the Greater Milwaukee area just wanted to use a cookie-cutter approach."
Karl Robe is an outstanding business and marketing professional. I worked with him on the development of a complex strategic marketing plan. Instead of coming to the table with all of the answers, he came with a lot of questions and then embarked on a mission to understand our business and develop a tailored plan that combined the right mix of strategy and tactics. As a result, we have a plan that we can use for many years. Karl further understands that culture drives brand. I highly recommend Karl.
Karl and his team were patient and thorough in explaining the process, and they quickly formulated a plan of action with accompanying material for my review and understanding. They were able to address any concerns or questions I had and make me feel comfortable and confident in our plan. Karl's expertise and understanding of his field is unparalleled and I'm so impressed with his knowledge and his business acumen. Karl James & Company is now an invaluable resource for our business and one we will continue to utilize as an integral part of our operation.
Karl Robe and his team had one outstanding characteristic from the very beginning, their ability to listen to us tell our story and then craft our message into a precise, well stated mission our customers can understand and appreciate. Karl James & Company continues to provide valuable strategic marketing and communications assistance to help position GS Global Resources for ongoing success in our industry. I highly recommend Karl Robe and his team.
Karl stepped in recently to help a client of mine who was facing a challenging legal issue and needed advice quickly on how to handle the high profile PR challenge. Karl tackled the issue immediately, got up to speed quickly on a host of legal and technical issues, then delivered a comprehensive approach. Great job by any measure.
I greatly appreciated Karl James & Company expertise and guidance while navigating the murky waters of public opinion, political negotiations, and general market awareness. Karl James' agility in keeping all the balls safely in the air contributed substantially to our success in kicking off a potentially controversial project. Professional and pleasant to work with!
Karl James & Company has provided superior public relations counsel for one of our portfolio companies with 35 locations across the United States. Karl James is responsive, on brand, and insightful. The results are a direct result of the integrity and work ethic of the agency principal, Karl Robe. I would highly recommend him and his firm if you are looking for solid results backed by impeccable integrity.
Karl James & Company is the public relations agency of record for all of our facilities across North America. Communications is crucial to our business success at a facility, community, corporate and industry level. Our executive team depends on Karl James to help advance our agenda.
Karl James & Company provides great service and is totally accountable for their work. They're aggressive in their efforts to promote our organization and produce results. I would highly recommend Karl James to businesses looking for professionals who understand the customer's needs.
We began working with Karl James because our Village website was in need of improvement and our online presence lacked a clear and consistent message. We were drawn to their work with the non-profit sector and an intimate understanding of our market area. Karl's team helped us identify and define our brand narrative while reconstructing our website into a user-friendly, cohesive, informational and marketing tool. We also worked together to create a series of cross-promotional videos showcasing our organization's ability to break down bureaucratic barriers and serve as a dynamic player in our community's growth strategy. From the initial brainstorming stages to "going live" and after, Karl's team has been responsive and easy to work with. I would highly recommend working with Karl and his team.
Karl is one of the guys you can have a 20 minute conversation with and collaboratively solve real problems. His firm's, Karl James & Company, ability to effectively communicate on behalf of an organization, via today's complex marketing tools, is second to none. When it comes to communications, strategy and execution, I would highly recommend Karl and his firm. 
You don't always expect a major event in your business, but they happen.  Three years ago as the President of a primary subsidiary division, we were faced with immediate challenges when ownership changed.  From strategy to retain and secure current employees, to the sensitive communication need to transition our customers, to the re-branding of our new company….we needed experts who I could depend on.  Not only did we retain our people and our clients, we launched a new brand and have never looked back. We navigated the wavy water perfectly, and we have Karl and his team to thank for it.
On behalf of the Mukwonago Area School District, I want to provide my highest recommendation of the Karl James and Company. Karl Robe and his staff produced an outstanding marketing video for our district. Their professionalism was unmatched. As this was a cooperative effort between the district and local municipality, they needed to work with a wide variety of people including students, administrators, school and village board members, small business owners, and community residents. The final video created by the Karl James and Company was of excellent quality and has received rave reviews from countless people inside and outside our district. Please don't hesitate to contact me with questions about our exceptional experience with the Karl James and Company.
Karl James & Company successfully guided my campaign to unseat an incumbent mayor. From the message platform, advertising and direct mail to public relations, media coaching and speech and debate preparation, the strategies and dedication by Karl James & Company are beyond compare. If you are looking for a thorough and professional entity that will work with you and advise you on how to advance your platform to the public, I highly recommend Karl James & Company and Karl Robe is a pleasure to work with.
"When the Mukwonago Education Foundation was looking for a partner to guide us through the branding process, Karl Robe was the perfect match. He was able to identify the key differentiators to the brand and guide various committees through the necessary steps to finalize our message. Karl has a unique ability to think at a strategic level but drive on a tactical level as necessary. Karl has been a great partner for the Foundation.
Karl James & Company was our consulting firm for my  Judicial Campaign. I cannot say enough about their commitment, professionalism and creativity in marketing our campaign. We attribute much of the success in our victory to those at Karl James & Company!
As a leading provider of technology products and services for the financial industry, we needed a means to communicate with our expanding workforce across the country. Karl James provided insight and direction to our communication strategies. Bottom line: over the course of two years an internal survey showed 95 percent employee satisfaction with our internal communications.
Integrity is not a word I use lightly when referencing colleagues. In the case of Karl Robe, founder of Karl James, however, his integrity is the real deal — both in his professional dealings and his way of living. Karl is a highly-intelligent individual who possesses superb leadership counseling skills. He is a tenacious researcher and applies his ahead-of-the-curve knowledge when working with clients. Karl also gets results whether in the form of changing opinions, nailing major media coverage, or positively increasing the profile of his clients. To this day, I consider Karl to be among the best and brightest PR professionals in the field.
Karl James & Company listened to our team's needs, gathered critical information, and delivered an amazing branding package. The value will have an immediate impact now and years to come. Karl James exceeded all expectations. I highly recommend Karl James & Co.
Karl James and Company is more than a professional firm, they're the ultimate professionals. I worked with Karl James on a recent assignment and since then, the client's name and picture is in every publication that I seem to open up. The client is extremely happy. I think the client should thank his lucky stars, I have never seen so much publicity for one client in a given year. Literally, I think I have counted more than 15 cover stories, features and articles. Additionally, Karl James has gotten two articles of mine placed in leading publications in the last several months. If you want to have an excellent team help you build your reputation, Karl James is the one to call.
I worked with Karl James & Company on a State Assembly campaign.
 Karl Robe
's knowledge of public relations and communication strategy was second to none. From a political perspective his ability to create succinct messaging was a great resource. I would recommend anyone looking at running for public office they procure Karl's services before anything else.
Karl James worked with a client of ours. The client was a medical software provider. Karl James did an excellent job and I look forward to working with them in the future.
Karl James and Company handled our project very professionally, and they are a pleasure to work with as well. I would definitely hire Karl James to work with our company again in the future.
I had the opportunity to work with Karl James when they hired me for an urgent trade show project for a major corporate client. Firm principal, Karl Robe, impressed me as a solid professional who thinks strategically, applying public relations principles to clients' businesses, and knows how to navigate client and timeline challenges to get the job done. I would recommend him and his firm highly.
The media training provided by Karl James built the competency and skill level of our trainers to effectively engage a variety of media resources in an effort to both sustain and expand local programming. Because our trainers, who are educators, social workers and paraprofessionals learned how to get their message out, countless parents continue to receive needed services to build strong families. More than 75 percent of the communities with trainers leveraged media exposure to expand community support and maintain programming.
Karl James and Company lives up to its reputation as responsive, professional, and talented.
Program design and execution provided by Karl James produced measurable success. They created a give-and-take informational session that produced valuable feedback.
Karl James personally outworked a leading international public relations firm to raise the visibility of our welfare reform research project with national media. I recommend them to all organizations seeking to communicate effectively with any audience.
Karl James & Company provides us with synergistic public relations strategies that position our utility seamlessly to our consumers, media and business partners.
"Karl James & Company LLC handled the public relations end of my judicial campaign. I had waited too long to start my campaign, and I was faced with a situation where I needed design and materials developed in less than a week. I turned to Karl. He and his team jumped in right away, and soon had the highest quality framework developed in order to go forward, with a couple of days to spare. After retaining him on a Tuesday evening, we were literally texting back in forth in the middle of the first night in order to get the project rolling. I didn't have to ask him to do this. In fact, I didn't have to ask him to do anything because he is always several steps ahead of me and exceeding my expectations. In addition to logo design and print materials, Karl and his team have also developed a high quality website and social media page for me. Karl has a superior ability to listen to your needs and translate the inartful (your words) into the artful (the finished product).
On January 2, 2018, I learned that I would be running unopposed for Jefferson County Branch 3 in this Spring's election. I largely credit Karl and his team for this, for helping me get my message out in a clear and classy manner. Thanks, Karl!"
Karl James' calm demeanor and expertise in PR are great assets in strategically managing clients through business crisis.
Karl Robe is my right hand when it comes to local and national public relations initiatives. His insight and experience can only be outshined by his ability to learn your business, focus efforts, and spend money wisely. My entire team relies on Karl for his ability to create and deliver the right message to the right people. Don't ever leave us!
Karl James and Company responded quickly and professionally to a marketing need we had, and has since opened other doors for us to promote our organization. They are straight shooters who deliver what they say they're going to on time and at a reasonable price. I highly recommend Karl James.
What Karl James & Company wrote in our advertorial does a great job of highlighting the value of academic medicine while weaving in children's services.
Karl James and Company has become a valued partner of Environmental Systems. The quality and volume of their deliverables have exceeded my expectations. I am very pleased with the results of our partnership and look forward to their insight and knowledge as our company strives to grow.
Karl James and Company took the time necessary to understand the nuances of my business model and then delivered work product that captured the essential concepts. I will look to Karl James for further advice as my business grows.
Karl James is a smart, tenacious PR professional firm that brings a passion to their craft that's rare in the industry.
Karl James took time to listen to us and help us plan a comprehensive PR strategy. They provide great insight into communications needs in the medical and military marketplace.