Who better to ask about media interview mistakes by executives than journalists themselves. We tapped into some Wisconsin-based news media for their input on common mistakes people make when a reporter calls. We're grateful for those journalists who shared insights anonymously, as well as WTMJ-TV Editorial Director Jessie Garcia Marble, 620WTMJ Wisconsin Radio's Steve Scaffidi, and Biz Times Milwaukee Associate Editor Arthur Thomas. As you read the media insights offered by journalists in this post, there's another point to remember. The journalist has a job to do to get to the story. The person being interviewed, and by extension their media relations team, has a job to do to get their story told. This isn't to imply both sides have a mutually exclusive goal. Rather, there's a variety of ways and language used to present a factual story. Shaping how a story is told depends on perspective. We offer some media relations counterpoints for consideration at the bottom of this post.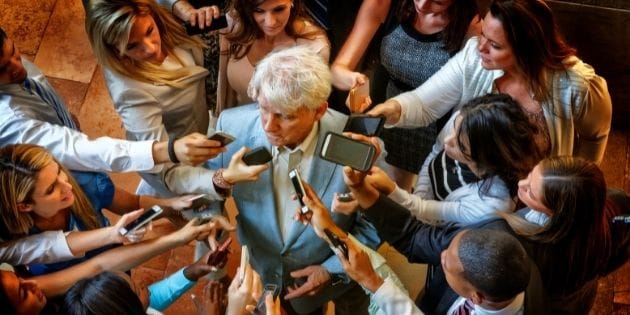 Not clearly establishing expectations: For people who speak to reporters a lot, it is easy to go from off-the-record to on background to on-the-record, but if you're not familiar with the media it could be easy to say something you didn't want to share thinking it was off-the-record.
Or you might try to take something off-the-record after you said it. Reporters generally operate from the assumption that everything is on-the-record and fair game for a story and while we generally aren't looking to burn someone, we don't like to have people taking things back after they said it.
If you're dealing with a touchy or complex topic, it might be better to go off-the-record first to discuss things more freely and then give an on-the-record comment. Also, keep in mind that many journalists have slightly different versions of what each of these terms means, so be clear and make sure you and the reporter are on the same page regarding how the information will be used.
Expecting the press release to be the full story: If you are going to put out a press release, you should expect that journalists will call with additional questions. If the news is significant enough for us to write about it, we're going to want additional details or to talk with a company leader.
You should also understand the timelines we work on. Odds are that we're going to want to write about your news that day, not wait a week until an executive is available, so keep those factors in mind when considering how to time your announcement.
Thinking your news is a big deal: What makes something news? There are a number of factors that go into making something newsworthy and there are differences across publications and industries. Something that is news for a trade publication may not be news for a local paper. While a local paper may be interested in writing about an expansion, a national outlet may not be. Understand the kind of news coverage a publication does before seeking coverage from them.
Also, things that are worth celebrating or announcing internally (a company anniversary, a safety record, a new middle management hire) may not be something a publication is interested in writing about. Anniversaries are a big one here. Many companies will pitch us about their 50th, 75th or 100th anniversary and it is just not something we're interested in writing about.
That said, there are opportunities for coverage. We have a feature that profiles manufacturers in the region. If a company is doing interesting things in its operations, we're often interested in writing about them and the fact that they reached a certain anniversary might end up being a line in the story.
Telling a reporter something is not a story: There is probably no more surefire way to get a reporter to write about something than telling them it is not a story. If we come across a piece of information about your company in court records, government documents or just from a source and we call to ask for comment, telling us it is not a story only makes us think there is something more there. It might be possible to convince us not to write something by explaining the circumstances or giving us additional context, but telling us not to write or that we can't write something won't help.
The bottom line is that most reporters do this work because we are interested in the world around us. We want to find things out, we want to share information with people and we want to get it right. Our industry has gone through a lot and faces a lot of pressures, so we're overworked and for many the pay isn't the best. We do this because we like to learn and share what we learned.
Many people would have you believe we conspire to advance some agenda with those in our industry. The reality is we're hyper-competitive, we want to beat the other publications, we want to have better stories and we want to attract more readers. Keeping all of these things in mind when you're talking to us will help you better advance the message you or your company want to deliver.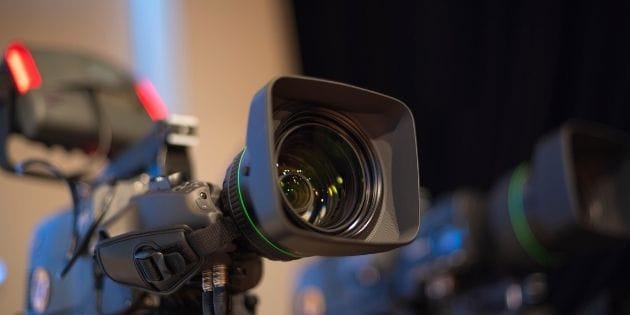 Understand/look at things from a journalist's perspective. When a reporter asks you for an interview, look at it as a compliment. They are seeking your opinion or expertise for a reason. They are also under harsh deadlines.
Dayside reporters need to gather all elements before 3:00, nightside before 8:00 if possible. They need time to write and edit, so make every effort to fit the interview into your schedule. Feel free to ask the reporter what their deadline is too.
Remember that interviews are rarely live so you are almost always on tape with a means to edit. Don't stress about being on TV. Ignore the camera and look at the reporter. Take deep breaths and just have a conversation with the reporter.
Oh and be real. People like to see real people in interviews—not robots. Don't speak in cliche after cliche. Just speak your mind and be open and honest.
"How to be real when your heart is racing during a media interview? Remember your core values. You never go wrong if you follow your values."
– Karl Robe, APR
Owner Karl James & Company PR + Marketing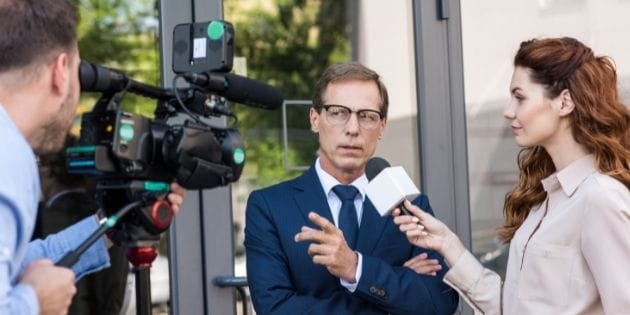 According to a veteran Milwaukee print journalist, who spoke on background, executives participating in media interviews would benefit from the following.
Speak in terms people understand. Talking in PR-speak doesn't mean anything or is too vague.
Use plain language. Don't use terms and phrases that are understood only by people in an industry or a specialty. A/K/A jargon.
Having a PR person in the room monitoring the conversation – or checking with them before responding. We're looking for human responses and sometimes those are imperfect. To be sure, this can be acceptable for publicly traded companies in situations where SEC disclosures are a legitimate issue.
Asking for a specific list of questions. I'm OK with a list of topics but you've got to be able to think on your feet a bit.
Biggest mistake – Refusing to participate in a story you don't want published or posted or think you won't like or won't put you or your organization in a positive light. I have yet to see a story get worse for a subject who provides his/her/their perspectives and facts.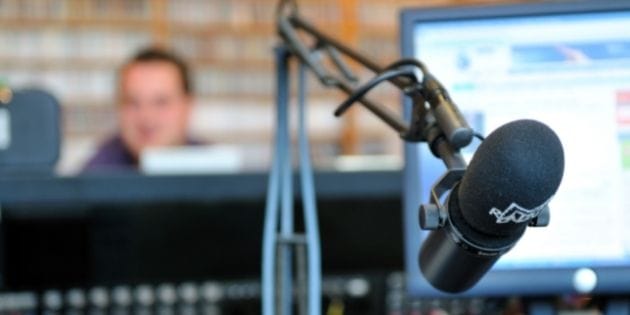 Steve Scaffidi, host of The Steve Scaffidi Show on 620WTMJ Wisconsin' Radio Station shares his insights from the point of view of a radio show host.
Always send your media contact a short bio. They then know who they are talking to and what their credentials are.
Offer to help structure the conversation. One of the ways you can help your interviewer get to the heart of your subject matter or expertise is to send a short list of talking points. It helps to direct the conversation and focus on what you know. It doesn't mean the interviewer won't ask you something else, but you would be surprised how often this leads to a better interview.
Don't be afraid to say you don't know the answer to a question. Better to say that you don't know than to speculate on something you're not familiar with. When faced with this situation, redirecting to your expertise and how it relates to the question, might lead to a better, more specific, question you do know the answer to.
Keep your answers brief. Nobody wants to hear anybody talk uninterrupted for 5 minutes. Even radio hosts fall into this trap sometimes!
A bit of a cliché, but be prepared. Know who you are talking to, what their POV (point of view) is (if they are opinion hosts) or what their expertise is (if they are journalists). This can give you a window into where the interview is going.
Make your message memorable. Chances are if you are being interviewed, there is something unique about your knowledge base or experience. Utilize those specifics to make the interview memorable. I often like to have a phrase or comment ready before the interview that I can drop into the interview that is designed to capture attention, make news, or drive interest. In radio vernacular, "the phrase that pays!"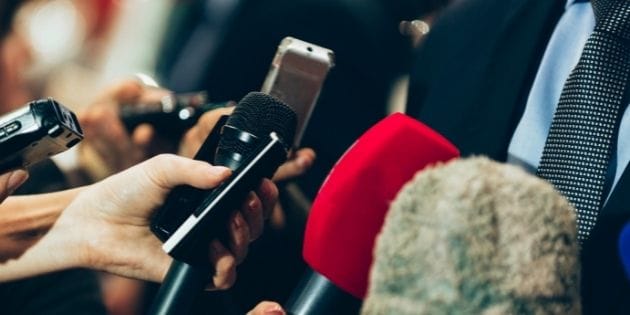 Some Additional Perspective From Our Media Relations Team
As you see from the comments above, there's a variety of preferences and perspectives from these Milwaukee-area media. There's no doubt readers of this post will gain behind-the-scenes insights into the mind of a journalist.
As we mentioned at the top of this post, however, journalists and public relations people have a job to do. To that end, we offer additional perspective on some of the media insights offered above that we believe executives and readers of this blog will find valuable too.
Why have a public relations pro in a media interview?
One journalist above says it's a mistake to have a public relations person in the room monitoring the conversation and approving or disapproving whether their client answers a question. In our experience, we completely understand this journalist's perspective. From our clients' perspectives, however, they often find it helpful.
By being in the room, for example, we can help clients being interviewed recall some points relevant to the interview with a gentle nudge without being too intrusive to the interview process. Additional value to the reporter comes from our being able to quickly follow up with additional materials and insights requested during the interview itself. Reporters are always on deadline. Our participation in the interview allows us to seamlessly assemble and supply additional information to meet their deadline.
We've found that if a client is well-prepared by understanding what to expect during an interview and by knowing what outcome they desire from the interview, it informs what they want to say during the interview. As a result, the level of intrusion from the public relations person in the room lessens.
In some instances, when there's a contentious relationship or it's a contentious issue, it pays to have a pressure valve in the form of a seasoned public relations person in the room. This can help dissipate the temperature in the room. We've actually had a reporter say to our client "everyone seems to be for your client's position, someone needs to be against it, and that person is going to me." At that point, we helped the client adapt to a situation beyond their expertise.
While we were not able to change this particular reporter's position, we were able to appeal to his sense of journalistic fairness. We requested a counter-perspective be run alongside his article. The perspective was penned by our client. We considered it a win for our client. Without it, only one side of the story would have been told. It's unlikely the client, on her own, would have felt comfortable offering this option to the reporter.
Should you ask journalists for interview questions in advance?
Another mistake offered by a journalist above is whether to ask for a list of questions in advance. While we agree news media will rarely offer up questions in advance, it never hurts to ask for questions. Other media outlets, such as podcasts, trade media and bloggers, may share what they seek during the interview to improve the flow and efficiency of the interview itself. News media are more likely to offer general themes of the story.
Depending on the issue, clients always must be prepared for the unexpected. Media training in advance of any interview, on-camera, with trained public relations people playing the role of the reporter is worthwhile to get the client comfortable, clear on message, and better able to pivot during the interview if needed.
Should you participate in a media interview? Lawyers, reporters and public relations pros often differ.
Another mistake offered by a journalist above centers on whether or not to participate in an interview. We agree there's a ton of upside to telling your story. Because if you don't tell your story, there's always someone else willing to offer speculative insights on your story—regardless if they actually know what they're talking about.
At times, there are legal implications involved that could preclude participation. We, however, have encountered lawyers who automatically default to counseling clients to say 'no comment.' Because what you don't say can't be used against you in a court of law.
We argue lawyers are the go-to advisor for a variety reasons, and rightly so. But if you are going to offer complete counsel for the health and well-being of the clients' outcomes, it's imperative lawyers get outside their comfort zone and offer advice and counsel that takes care of clients outside the courtroom in the court of public opinion.
The thinking from our perspective implies you may win in the court of law years from now, only to find that the company is unable to operate because it's lost key employees, key suppliers, key financing, key customers and the list goes on and on. These outcomes often result when the decision is made to hunker down and not communicate at all, rather than develop a risk-mitigation strategy to enable business continuity to weather the storm.
How to deal with hostile media?
A wide variety of media outlets exist with differing agendas. And, yes, it's possible you may not want to participate in an interview with a hostile media platform, because the outcome undoubtedly will be an opportunity to railroad your position.
Let's say you participate in an interview on talk radio (not picking on talk radio, this is true of blogs and other media platforms). Let's say the talk radio show host opposes your position. Could be uber-liberal, uber-conservative or somewhere between. You tell your side of the story. However, the talk radio host goes on to lambast your position without you participating for weeks on end. The host certainly can say you were able to tell your side of the story, since you participated in an interview. (But the week's long pounding that follows doesn't have your perspective.)
In this instance, we recommend extensive and ongoing direct communications with key stakeholders you require to succeed. Shoring up their support and giving them an opportunity to ask questions is crucial to beating back the rumor mill with factual information. There's far more to this approach, but in general we believe in getting your side of the story out there and fighting like hell to not give up an inch of your reputation and the trust you've earned over time.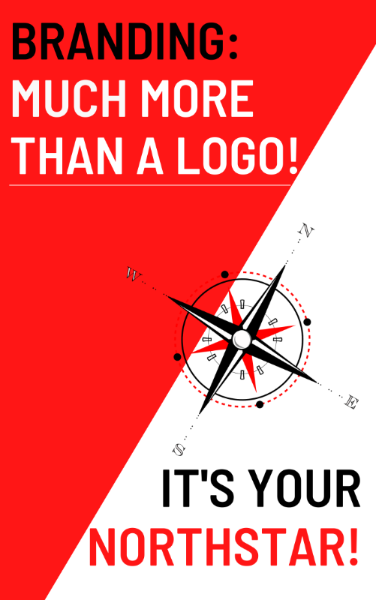 Your brand is defined & refined with
every

 brand interaction.
Does Your Story Match Reality?
This
free eBook

 helps align all you do, say and show everyone who matters to your success.