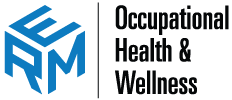 Navigating Unwanted Media Attention
REM Occupational Health & Wellness tapped Karl James & Company to navigate a curious call from a healthcare reporter.
The reporter wanted to know about REM's billing practices for COVID-19 vaccinations. Red flags and alarm bells sounded in the mind of REM owner, Alicia Kelch. She followed state health department and Centers for Disease Control regulatory guidance. The line of questioning by the reporter, however, indicated the reporter sensed a scandal. 
The reporter attempted to characterize the situation. Someone seemingly mixed up, messed up, or screwed up. Was it REM not following regulatory guidelines? Was it Wisconsin Department of Health Services issuing confusing billing guidance? Was it the reporter (not a likely conclusion) doing his job sniffing out corruption, but set upon a non-story? Regardless of who, or if, someone made a mistake, were people seeking vaccinations during the pandemic being misled, duped, or ripped off? 
In short, REM demonstrated no one mixed up, messed up or screwed up. And no one was being misled, duped or ripped off.  
The reporter conversation started like a straight forward story about a business providing a life-saving service during the pandemic. But it quickly shifted to feel like a threat to REM's business. Depending on how the reporter presented the story, REM faced the potential of losing clients, triggering a government agency audit, and discontinuing access to life-saving COVID-19 vaccinations.   
REM faced a variety of options. Ignore the reporter. Hope it goes away. Risk the reporter finding others to tell REM's story. (Others are always willing to speculate on your situation, likely within a framework of suspicion for your not participating in the story). Issue a statement to ensure messaging is included in the story. Or, prepare to engage the reporter, showing a willingness to withstand scrutiny by offering transparency in hopes of killing the story altogether. (Participating in a story has risks. Anyone can make anything into a negative portrayal.) 
After considering various scenarios, REM decided to engage the reporter. Short of killing the story completely, which is unlikely once a reporter invests time and effort into a story, the goal was two-fold. Ensure REM's perspective appeared in the story to mitigate potential reputational damage, while not getting dragged into characterizing/criticizing state and federal regulators. 
Outcome: The story never published. The reputation of REM remains one of integrity. 
Region Served: Southeast Wisconsin
Industry: Occupational Health & Wellness
Client Profile: REM Occupational Health & Wellness
Business Situation: REM Occupational Health & Wellness joined the fight to end the pandemic for all the right reasons. REM followed regulatory guidelines. When a reporter called about its billing practices related to vaccinations, the potential negative news coverage threatened its reputation. Loss of corporate clients as well as state and federal health regulatory audits were two real scenarios if the reporter decided to run with a story questioning the occupational health and wellness provider's practices.
Solution: We repeatedly engaged the reporter, sharing information and actions taken by REM. This demonstrated the integrity and authenticity of REM's business practices. We prepared media interview questions, scenarios and messaging. We anticipated potential pitfalls and counter measures to achieve our goal of mitigating reputational damage and potential for increased oversight by state and federal regulators. We prepared REM for the dynamics of media interviews and provided media coaching. We also recommended REM actively reach out to existing clients and prospects to share what's happening and what might appear in the news. Getting out front of the potential bad news shows character and counteracts negative headlines prior to publishing.
Results:
No story published.
No regulatory audit.
No lost clients.
No loss of patient access to life-saving vaccinations.
Karl and his team were patient and thorough in explaining the process, and they quickly formulated a plan of action with accompanying material for my review and understanding. They were able to address any concerns or questions I had and make me feel comfortable and confident in our plan. Karl's expertise and understanding of his field is unparalleled and I'm so impressed with his knowledge and his business acumen. Karl James & Company is now an invaluable resource for our business and one we will continue to utilize as an integral part of our operation.