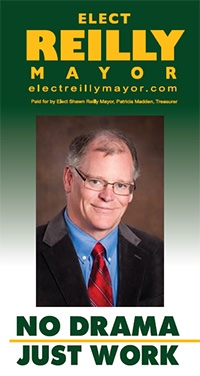 A 
first-time candidate
 for elected office, 
Shawn Reilly
, hired 
Karl James & Company
 to develop and execute a campaign theme and strategy to unseat the incumbent. A record of incumbent drama and instability founded the campaign theme: No Drama. Just Work. The theme consistently applied across platforms— social media, advertising, public relations, direct mail, candidate debates, campaign events, and signage—contributed to a 
successful campaign outcome
.